Phone Reliable Manufacturer and Supplier of High Quality Heating Ventilation Air Conditioning and Industrial Refrigeration Equipments.

Cold Room Condensing Units Installed In Indonesia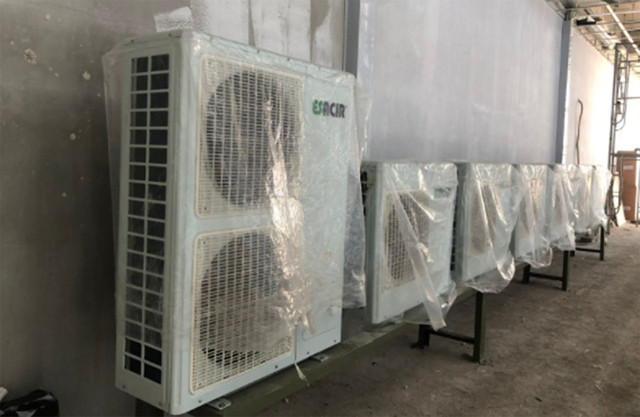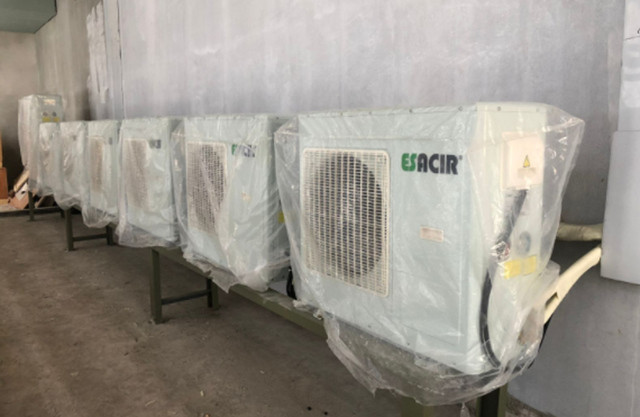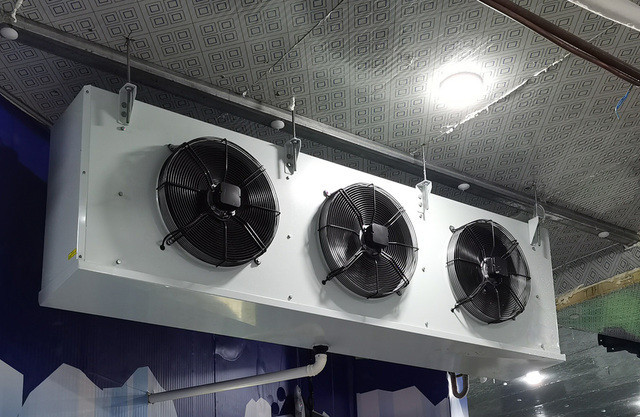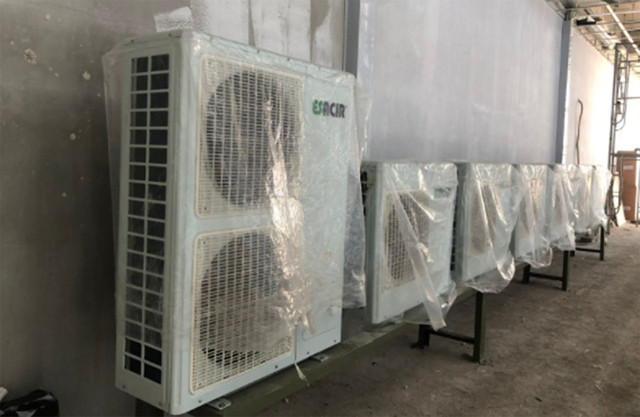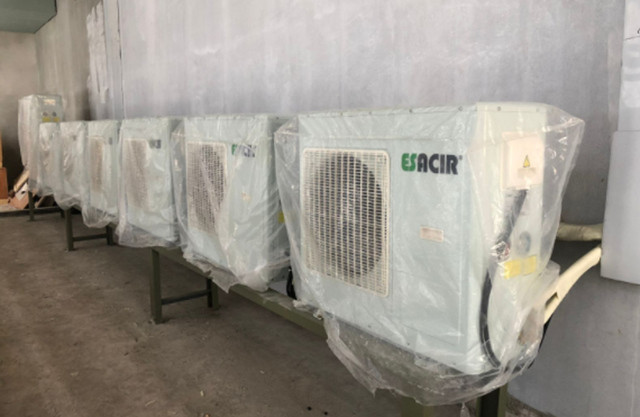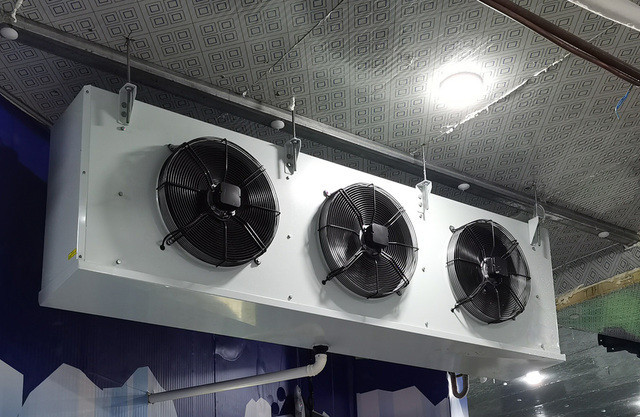 Project details:
Indonesia customer wants to adopt condensing units and air coolers for their starred hotel kitchen project. There are total 14 cold rooms, divided into 4 freezer rooms requiring room temp. -20℃, and 10 chiller rooms requiring room temp. 0~5℃, for storage of meat, fish, vegetables, wet garbage, wine, Sushi, etc. Customer required environmental friendly refrigerant, power supply 380V-3PH-50HZ.
Solution:
Considering customer's required cold room temperature, we recommended air cooled split type condensing units with Copeland scroll compressor, separated air cooler evaporators, separated controller cabinets and Danfoss expansion valves. Through our engineering evaluation and calculation work, we adopt 4 units 3HP condensing units and 6 units 4HP condensing units with room temp. range -5~5℃, 2 units 4HP condensing unit and 2 units 5HP condensing unit with room temp. Range -18~-20℃, all are refrigerant R404A, with Dixell controllers. Details are as following:
Condensing units model: ESSA-03NJSGY, 04NJSGY, 04NKSGY, 05NKSGY
Air cooler/evaporator model: EST-6.3JS, 9.5JS, 6.3KS
Relevant cooling capacity: 5.74KW, 7.79KW, 4.14KW,5.93KW
Compressor: Copeland scroll compressor
Refrigerant: R404A
Power supply: 380V/3PH/50HZ
Online Consultation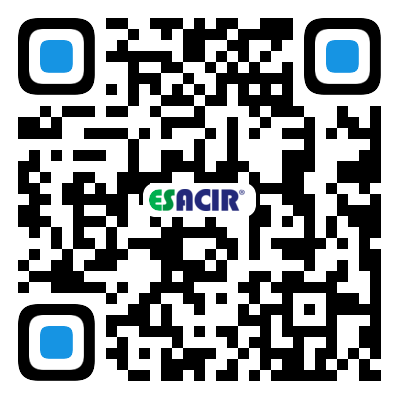 The Third Industrial Area, No. 150, Shasong Road, Bao'an District,Shenzhen, Guangdong, China.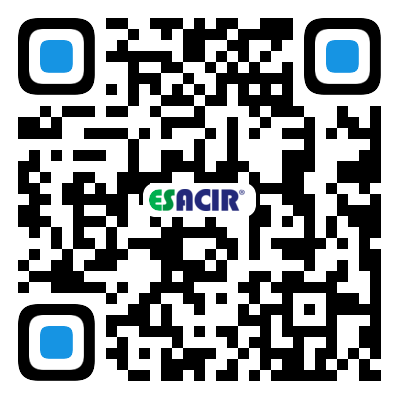 ---