Phone Reliable Manufacturer and Supplier of High Quality Heating Ventilation Air Conditioning and Industrial Refrigeration Equipments.

Bitzer Condensing Units And Evaporators Installed For Ice Snow World Amusement Park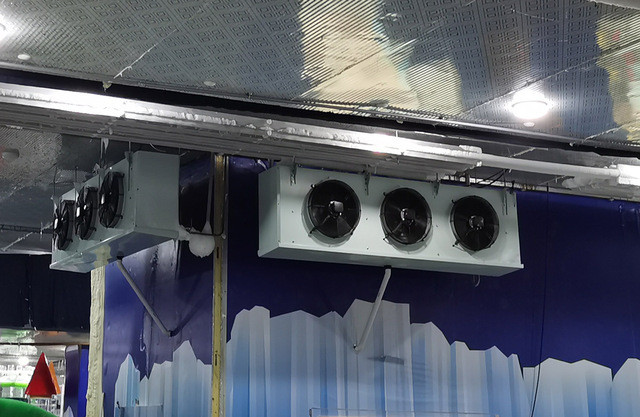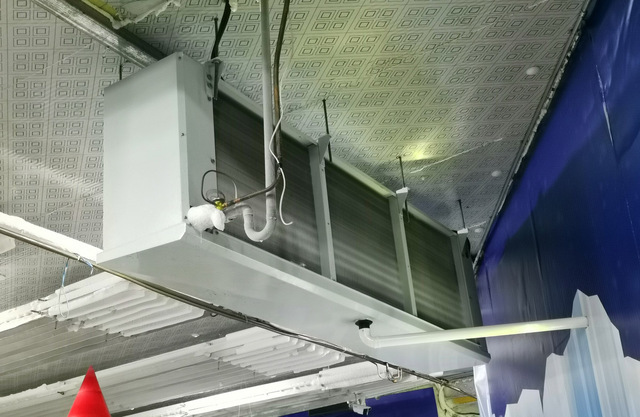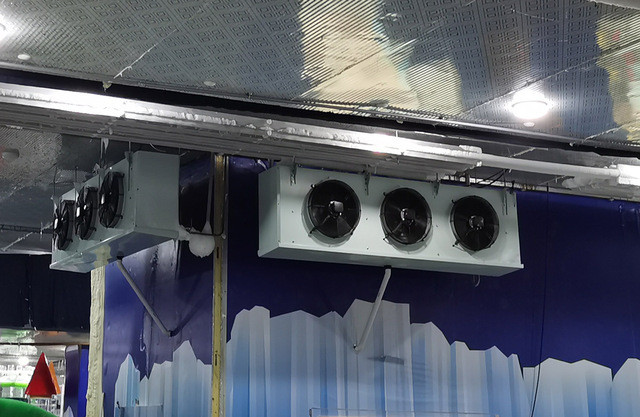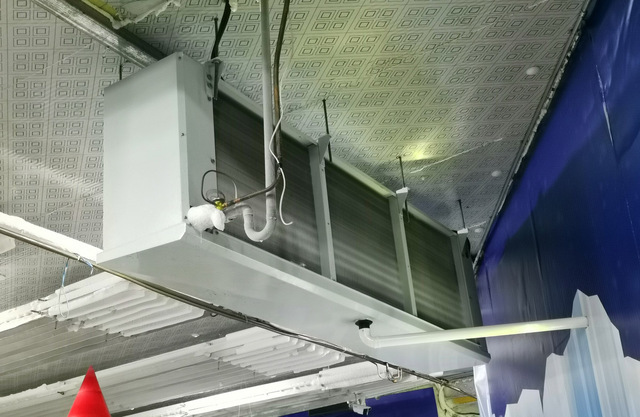 Project details:
Customer wants to adopt condensing units and air coolers/evaporator for their project <Ice Snow World Amusement Park>. The park occupies around 10,000 square meters, which adopts a fully enclosed steel structure with heat insulation. It should be kept indoor temperature -12℃~-18℃, to maintain the ice sculptures, such as different ice animals, ice CRH, ice slide, skating, etc. which are made of white ice, permeable ice and colorful ice.
Solution:
Considering customer's required cold room temperature, and the ice sculptures have different locations, we recommended air cooled split type condensing units with Bitzer piston compressor, separated air cooler evaporators, separated controller cabinets and Danfoss expansion valves. Through our engineering evaluation and calculation work, we adopt 8 units condensing units and 8 units evaporators, with room temp. range
-15℃~-30℃, all are refrigerant R404A, with Dixell controllers. Details are as following:
Condensing unit model: ESBA-28NKOBY
Air cooler model: EST-25.2KS
Power supply: 380V-3PH-50HZ
Refrigerant: R404A
Compressor: Bitzer piston compressor
Controller: Emerson Dixell
Online Consultation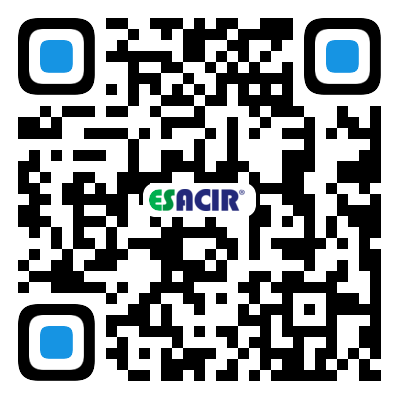 The Third Industrial Area, No. 150, Shasong Road, Bao'an District,Shenzhen, Guangdong, China.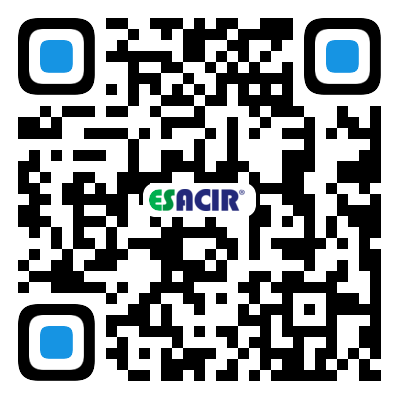 ---